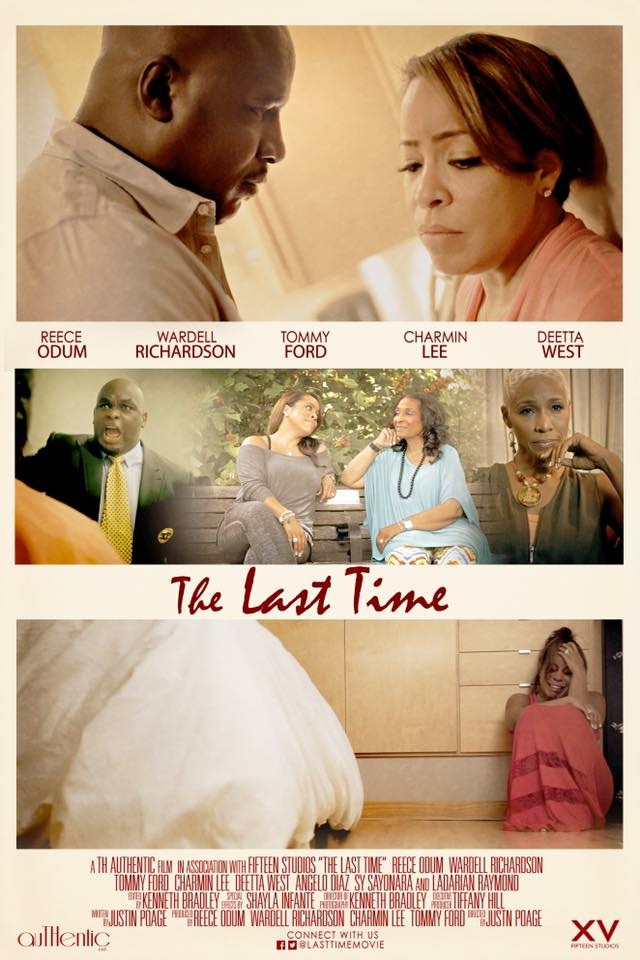 THE LAST TIME | a Domestic Violence Awareness Film Project
PG-13, 45m
Film Synopsis
The Last Time depicts the story of Jasmine and Justin Brimly, a modern-day power couple whose seemingly perfect life contradicts their private encounters with abuse. The film chronicles Jasmine's journey as she ultimately finds herself in a place of desperation, conflicted between wanting to seek help but fearful of losing public esteem. The Last Time compels discussion regarding the warning signs of domestic abuse, support mechanisms, self-worth and authenticity.
Message from Executive Producer, Tiffany Hill
As a survivor of domestic abuse, I have a passion and commitment to eradicate domestic violence and help those who have been impacted by it. That is the same focus we have for The Last Time, a film that will support that cause around the world. There will be people who view The Last Time and reflect upon how the many facets of abuse have shown up in their own lives or how domestic violence has affected those close to them. This platform allows for continued dialogue and awareness and is what makes this film important: it will change lives.
The Last Time Cast and Production Team
The Last Time is written and directed by Justin Poage of Fifteen Studios in Atlanta, Georgia. The film is produced by Tiffany Hill, Reece Odum, Wardell Richardson, Charmin Lee & Total Package Ent., and Tommy Ford.
The Last Time features experienced actors with phenomenal talent. Cast members include Reece Odum as "Jasmine Brimly"; Wardell Richardson as "Justin Brimly"; Tommy Ford as "Chief Winston"; Charmin Lee as "Erica Rockwell"; DeEtta West as "Mother"; Angelo Diaz as "Kirk Foreman"; Sy Sayonara as "Sheila Pullen"; Ladarian Raymond as "Kevin Pullen"; Gara Coffey as "Sienna"; Dilyara Akhundov as "Jennifer"; Tina Bliese as "Private Investigator"; Telesa Hines as "Poet". Additionally, the support group scene features the following courageous survivors of domestic abuse: Shanta Holley Brown, Kristle Jenkins, April Kelley, Marilyn Pierce, Veronica Sawyer, Rhonda Thompson, J'Anmetra Waddell, Laticia Wilson.
The production team includes Kenneth Bradley (Director of Photography), Carlos Ramirez (Boom Operator), Shayla Infante (Key Makeup Artist/Special Effects Makeup Artist), Tony Acey (Makeup Artist), Delacia Tolbert (Still Photographer), Carla M. Johnson (Still Photographer) and Christian Davis (Production Assistant). Film Sponsors include TH Authentic, LLC and Innovative Butterfly, LLC.
Join our online community on Facebook, Instagram and Twitter @LastTimeMovie. If you know of others who would be interested in supporting this project, please pass along their contact information or share what we are doing.